OPEN FRIDAY, DRAWN MONDAY!
DRAW GUARANTEED TO END IN:
OPEN FRIDAY, DRAWN MONDAY!
DRAW GUARANTEED TO END IN:
OR ENTER BY PHONE
1800 512 490
(Office Hours: Mon – Fri, 9am – 5pm)
Licence/Permit No: TP/01099, TP23/00362 (Not open to SA)
Valid to all Australian residents, except SA.
We limit the draw to only 9,000 entrants. Existing VIP's are automatically in the draw
Shipped to winner in whichever state or pick up from MCA showroom.
We will deliver the prize car to the winner's address within 21 business days of the draw date.
Entries will close on 26th of March 2023 at midnight.
The Draw will be held on the 27th of March 2023 at 123 Breakfast Creek Road, Newstead, QLD 4006. And will be drawn at 5:30pm Brisbane time.
The Draw will be live streamed via our Facebook and the winner will be contacted immediately.
Become a member of Motor Culture Australia and receive entries into this trade promotional draw.
AMG A45s Edition ONE OR $60K
You might remember Ryan from WA, who won the Troopy in our VIP-Exclusive Draw. When he decided to take the cash option, we thought it was only right to put it back up!

But here comes the best part, to give you the best odds, it's back as a 1-day only giveaway, which means you could be travelling the nation in no time! With an Alucab rooftop conversion, kitchen/storage fit-out, 12-volt system, and a tonne of other modifications, you'll be able to explore the great outdoors in comfort and style 🌄


You can get your name in for as little as $10 but you have less than 24 hours to enter! The draw is closing at midnight tonight, and we are drawing tomorrow at 5:30pm AEST!!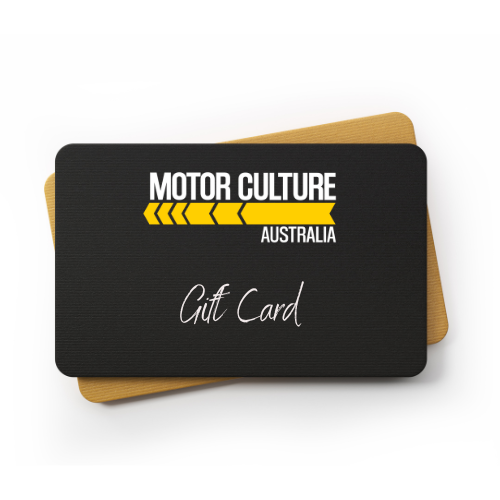 WANT ACCUMULATING ENTRIES THAT GO IN
EVERY DRAW

?
YOUR ENTRIES ADD UP EVERY MONTH

You will also get additional benefits by signing up to our VIP membership that include discounts and exclusive VIP-only draws.
*Sign up to our VIP membership on checkout
Accumulating entries representation is based off the standard VIP membership (+2 accumulating entries)
The Mission here at Motor Culture Australia is to create Australia's most diverse and inclusive community. We are playing a big part to bring the motoring culture to everyone through our events, our most unique giveaways and by building a safe and inclusive community where everyone is welcomed. We pride ourselves in being involved and giving back to the community, such as supporting local charities to help those in need.
Not only are we committed to giving back to our local community, as we grow, with your support, we want to do bigger and better giveaways and give you the chance to change your life. We can't be at where we are today without all of your support, so a huge thank you to you all, and I wish the best of luck in the draw!
Be part of Australia's most diverse and inclusive
automotive community.
Motor Culture Australia ABN: 34 643 349 357
© 2022 Motor Culture Australia
COMPLEMENTARY ENTRY
TO OUR DRAW
COMPLEMENTARY ENTRIES
TO OUR DRAW
COMPLEMENTARY ENTRIES
TO OUR DRAW
COMPLEMENTARY ENTRIES
TO OUR DRAW
ACCUMULATING ENTRY
EVERY MONTH
ACCUMULATING ENTRIES
EVERY MONTH
ACCUMULATING ENTRIES
EVERY MONTH