DRAW GUARANTEED TO END IN:
DRAW GUARANTEED TO END IN:
MCA CUSTOMERS EXCLUSIVE TRIPLE ENTRIES OFFER
MCA CUSTOMERS EXCLUSIVE TRIPLE ENTRIES OFFER
OR ENTER BY PHONE
1800 512 490
(Office Hours: Mon – Fri, 9am – 5pm)
Licence/Permit No: TP/01099, TP23/00362 (Not open to SA)
Valid to all Australian residents, except SA.
We limit the draw to only 15,000 entrants. Existing VIP's are automatically in the draw
Shipped to winner in whichever state or pick up from MCA showroom.
We will deliver the prize car to the winner's address within 21 business days of the draw date.
Entries will close on 3rd of December 2023 at midnight.
The Draw will be held on the 4th of December 2023 at 87 Dunhill Crescent, Morningside, QLD 4170. And will be drawn at 5:30pm Brisbane time.
The Draw will be live streamed via our Facebook and the winner will be contacted immediately.
Become a member of Motor Culture Australia and receive entries into this trade promotional draw.
FULLY BUILT TOYOTA GR LC300 OR $100,000!
We've put together something very special for you! We've got our hands on not 1 but 2 Toyota GRs, and we're giving you a chance to get your name in this GReat draw for a chance to win one of them! That's right, one of these beauties could be yours for only $10!
1st Prize: The iconic and powerful Toyota GR Landcruiser 300 Series. This 3.3L V6 Twin Turbo 4WD is ready to conquer any terrain; it's no secret that the 300 Series is one of the top picks for Aussie 4WDs, and for good reason! Its unbeatable performance, cutting-edge technology and comfortable design are some of the best of the best. Working with multiple industry experts, we've made it even better! It features a custom Meredith Metalworks exhaust and stainless steel snorkel, as well as Superior Engineering mods, Offroad Animal bull bar and light bar, and Method Racing Wheels. Check out the full spec list from our website!
TOYOTA GR YARIS OR $30,000!
2nd Prize: The sporty and dynamic Toyota GR Yaris. Being the fastest 3-cyl production car, this turbocharged 1.3L little beast is perfect for those who crave a nimble and exhilarating driving experience. Not only offers comfort and style but also performance with its GR-Four sports AWD system and drive modes, on top of many other luxurious features such as its 7″ Display with a JBL premium audio system, a long list of driver assistance systems, GR sports seats, and a heated steering wheel. Check out the full spec list from our website!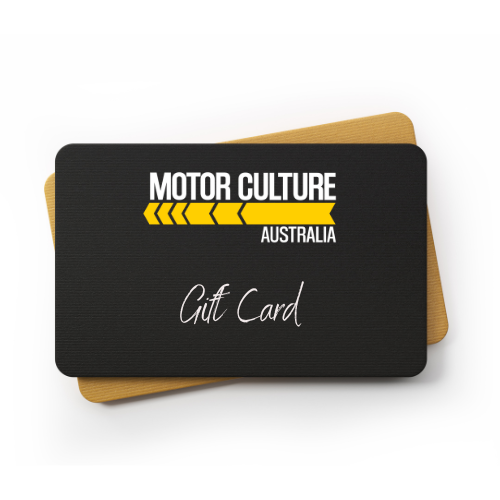 CHECK THE COMPLETE WALKTHROUGH VIDEO
WANT ACCUMULATING ENTRIES THAT GO IN
EVERY DRAW

?
YOUR ENTRIES ADD UP EVERY MONTH

You will also get additional benefits by signing up to our VIP membership that include discounts and exclusive VIP-only draws.
*Sign up to our VIP membership on checkout
Accumulating entries representation is based off the standard VIP membership (+2 accumulating entries)
The Mission here at Motor Culture Australia is to create Australia's most diverse and inclusive community. We are playing a big part to bring the motoring culture to everyone through our events, our most unique giveaways and by building a safe and inclusive community where everyone is welcomed. We pride ourselves in being involved and giving back to the community, such as supporting local charities to help those in need.
Not only are we committed to giving back to our local community, as we grow, with your support, we want to do bigger and better giveaways and give you the chance to change your life. We can't be at where we are today without all of your support, so a huge thank you to you all, and I wish the best of luck in the draw!
Be part of Australia's most diverse and inclusive
automotive community.
Motor Culture Australia ABN: 34 643 349 357
© 2022 Motor Culture Australia