The luxury Automotive brand BMW is known for its sporty yet comfortable and luxurious selection of cars, whether it be for family or for performance! BMW's new generation of the 4 series range is available in three variations, starting us off with the 420i valued at $70,900 before on-road costs, which has an awesome 2.0L turbo-petrol motor ( Engine Manufacturer: BMW B48B20).
BMW set their entry-level and mid-level 4 Series options 420i and 430i are both powered by a mighty 2.0-litre turbocharged petrol engine. The 420i is pushing a comfortable 135kW/300Nm, meanwhile the model up the 430i pushes a cheeky 190kW/400Nm, those aren't bad numbers.
The standard equipment includes sport seats, LED headlights, a 12.3-inch digital instrument cluster, the loved push-button start, automatic wipers, a Alcantara like interior trim, with amazing three-zone climate control and a whopping 10-speaker sound system, BUT… its the added benefit of a M Sport package accompanied by nice 19-inch wheels that make the look for this new 4 Series and take it to a real sporty model.
On the outside of the beautiful M440i it can be recognized by the standard inclusion of BMW's amazing Laser-light technology combined with a sunroof and heated front seats, as well as a stunning Cerium Grey coloring for their grille, tailpipe shrouds and side-view mirrors.
Being a car made in Germany it comes with numerous options available if wanted such as remote engine start and a wicked heated steering wheel, but none of these jump at you as a much have feature.
Although we love that the bottom line 4 Series looks incredibly the same as the higher tier 4 Series brothers it still offers all the key features & equipment you'd expect from a premium sports coupe in the year 2020.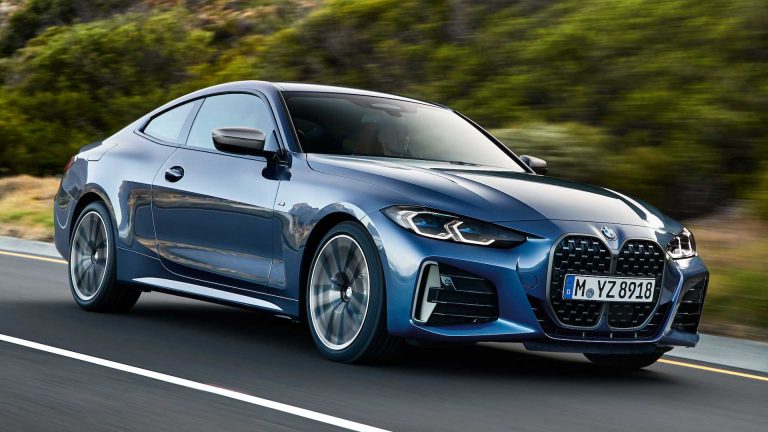 The BMW 4 series 420i also comes fitted with an awesome 10.25-inch touchscreen multimedia system that includes a nice digital radio, satellite navigation, wireless smartphone charger, and for those who must need it, it includes wireless Apple Play AND Android Auto!
What's crazier is the fact that this 420i is almost an astounding $4100 cheaper than the model its taking over, pretty crazy huh.
Taking it to the next step we have the 430i it does increase in pricing accumulating to $88,900, that's an increase of $6400 over the 420i, but its also adding more equipment such as keyless entry, surround-view camera, adaptive dampers, M Sport brakes, amazing leather interior plus active cruise control.
The champion of the 4 Series range until the M4 arrives early next year is the M440i, its priced respectively at a price tag of $116,900, but includes a mighty 3.0-litre inline six-cylinder engine pushing a responsive 285kw/500Nm and includes an all-wheel-drive grip.
The three variations all paired with a eight-speed auto transmission, with no manual option available.