Wow, the 2021 Audi RS5… Wide, aggressive and absolutely stunning!
The RS5 sits low and very wide. every curve is sharp and has you in awe. This stunning car has to go against the rival competitors such as the AMG and the M4, so being a touch above the rest is essential to best the rival engines and luxury-sports body and interior!
Lets start with the price of this beast, you're paying a whopping $150,900 but that's before on road costs, but the beauty is the opposing competition BMW released their 2021 M4 for an extra $9000, and the RS5 is astoundingly cheaper than the AMG but what about when we start adding the options to the RS5?
The RS5 comes already well kitted with its 20-inch, five spoke alloy wheels while beautiful red calipers glisten through. Black is featured throughout the entire vehicle from tint, trims and more. But on the inside the interior is wrapped in Nappa leather combining with heating, headrests and massaging all while your phone charges on the wireless charging pad hidden under the middle armrest, better yet your entertainment comes with a 10.1-inch touchscreen packing your favorites like Apple CarPlay and wired Android compatibility.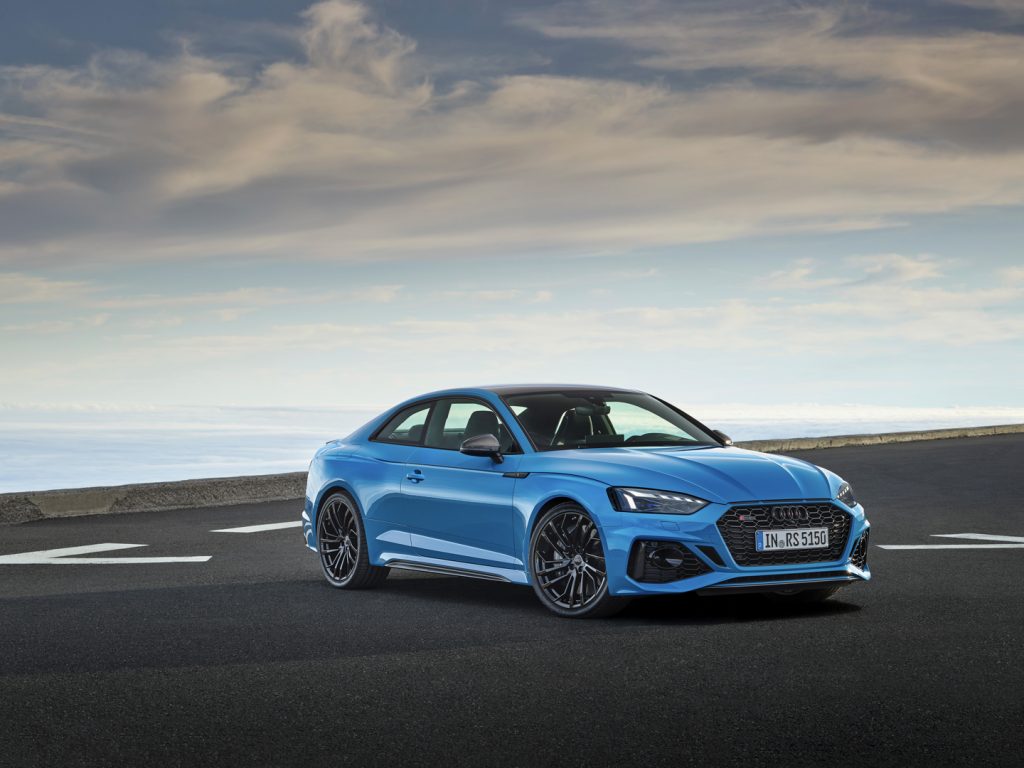 The RS5 hides a twin-turbo 2.9L V6 petrol engine pumping out a comfortable 331kW of power and 600Nm of mighty torque. Not only is it an all wheel -drive car it is accompanied by an eight-speed automatic transmission sitting this weapon at a 3.9 second to 100kn/h. Its claimed that the fuel economy is 9.4L/100KKM but lets be real… you don't buy an RS5 for fuel economy, you buy it to drive it to the limits.
Having the RS badge you'd assume it would feel like a raging bull ready to break free, well you're not wrong, you can drive this car as comfortable as you like or as raw as you like, setting the car in comfort mode allows a smooth and soft ride or take it off comfort and plant a feather on the accelerator and will send you  into lightyear pulling hard off the line. Pressing the little RS button located right in front of you conveniently on the steering wheel, will turn your quite smooth rise into something exceedingly firmer, louder and better yet faster experience.
In conclusion the 2021 Audi RS5 is a stunning and very fast car, amazing interior and exceedingly aggressive with its eight-speed transmission and all-wheel drive system and perfection in any weather.